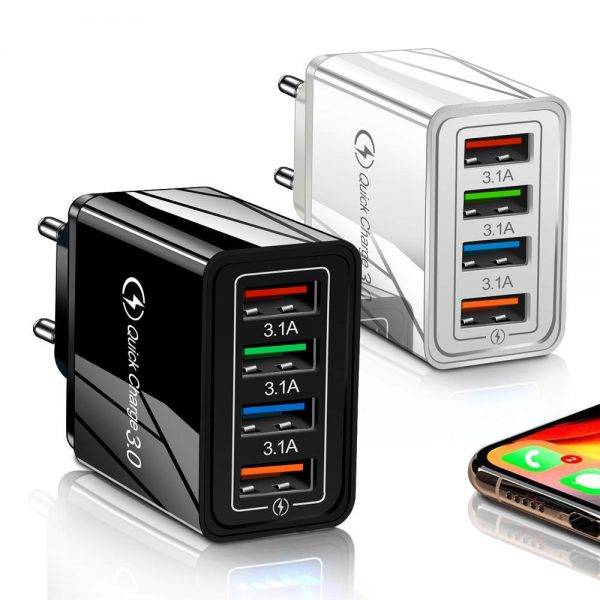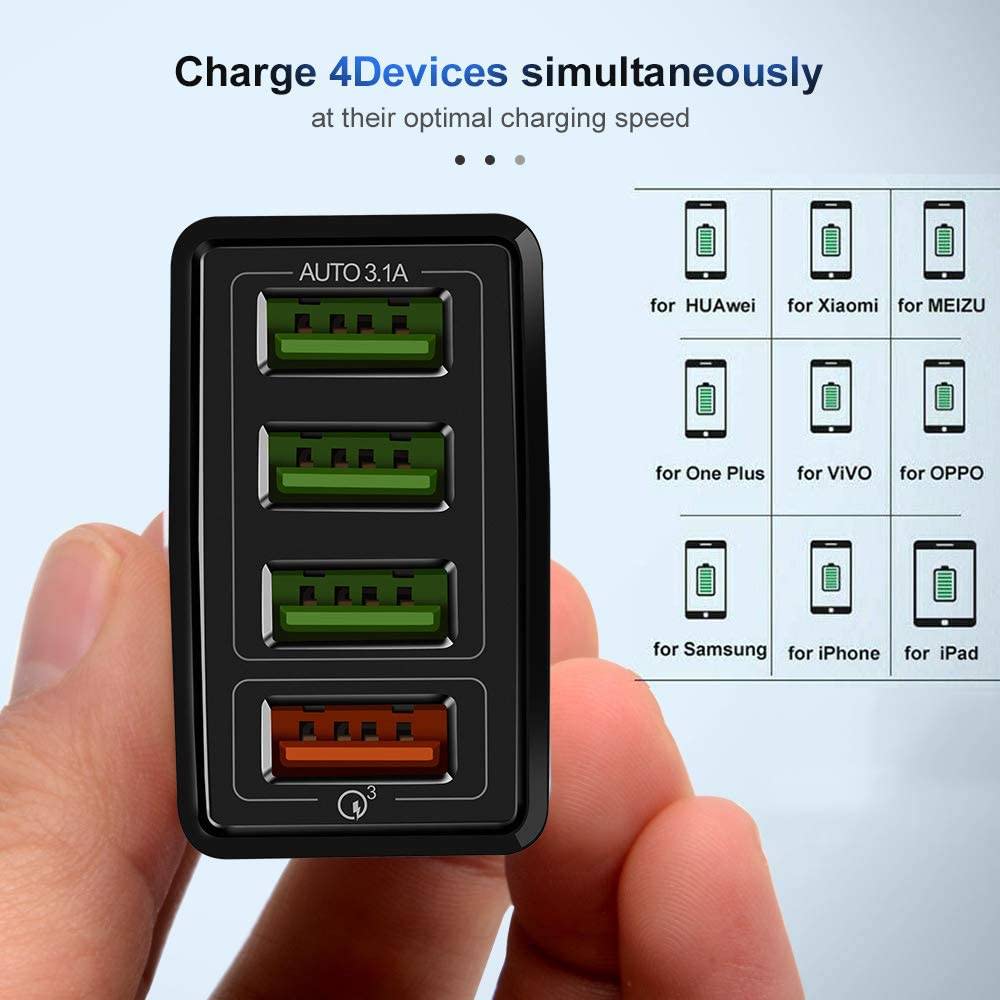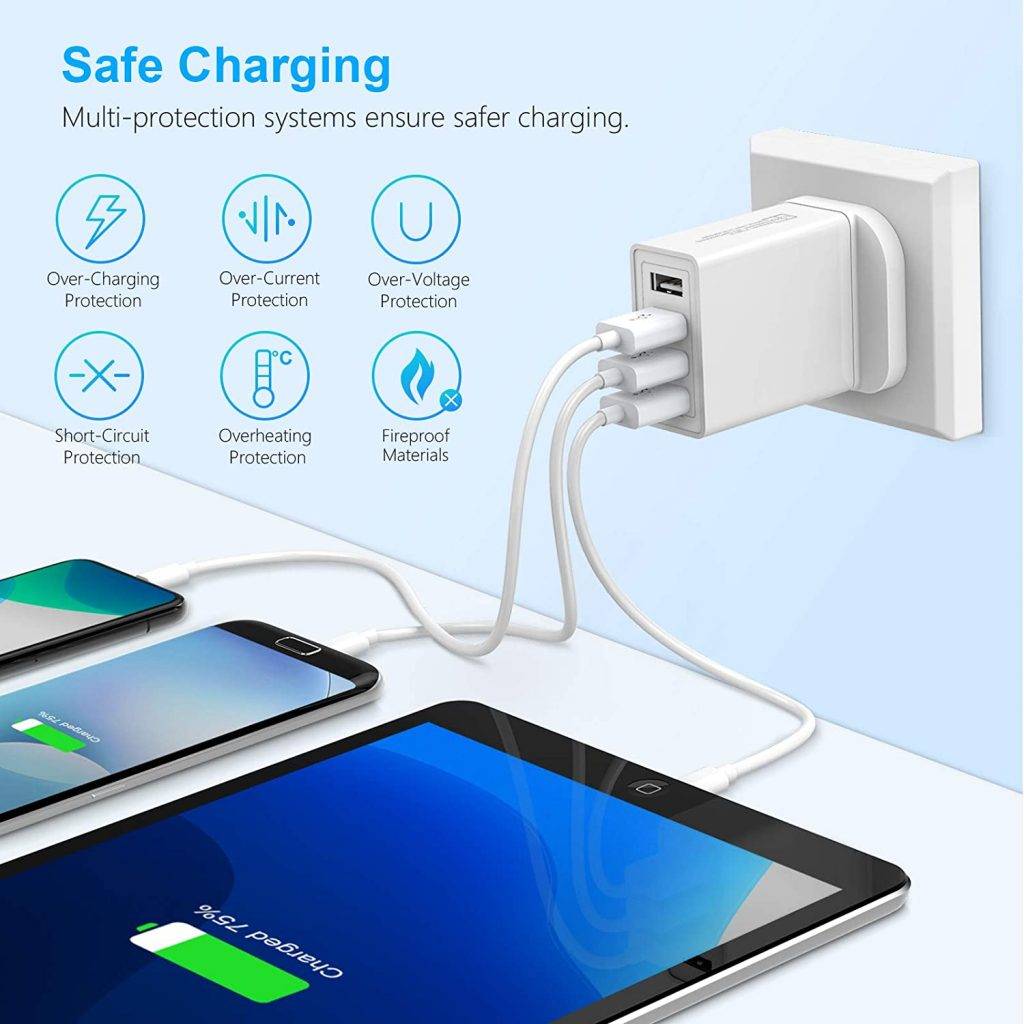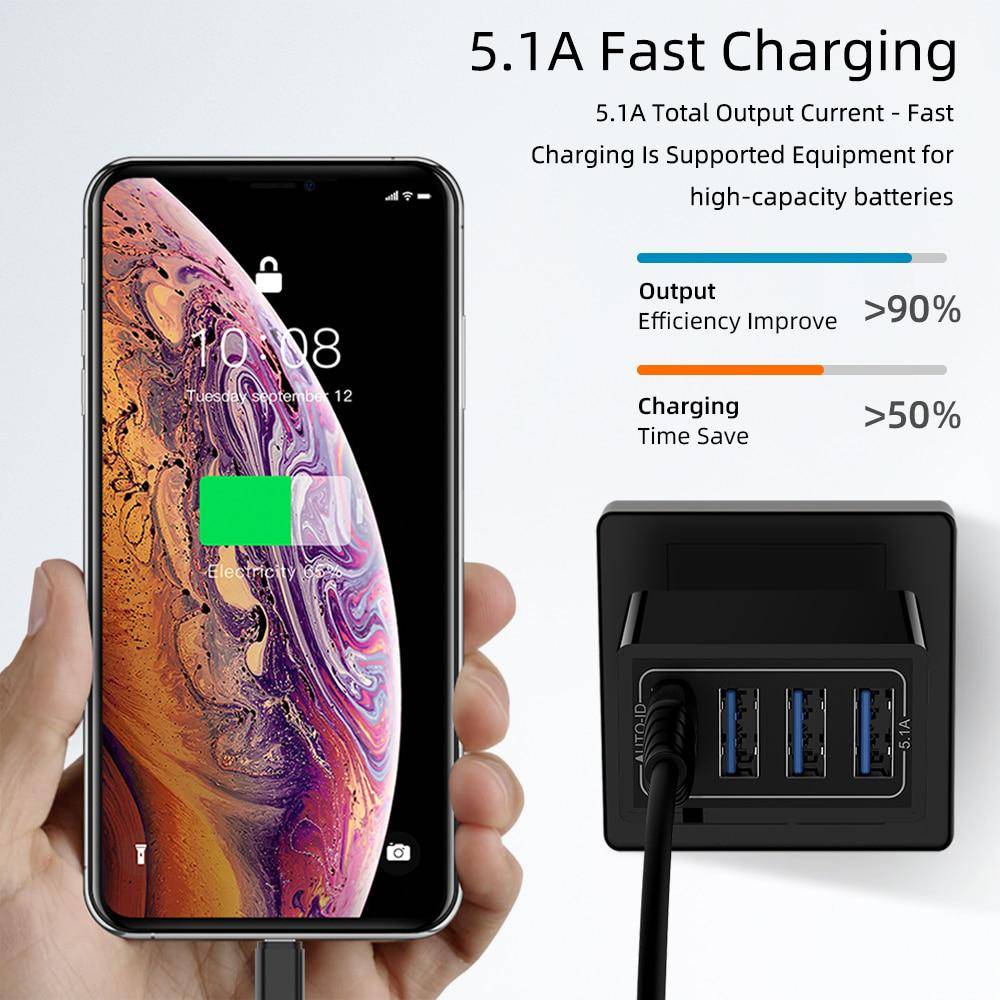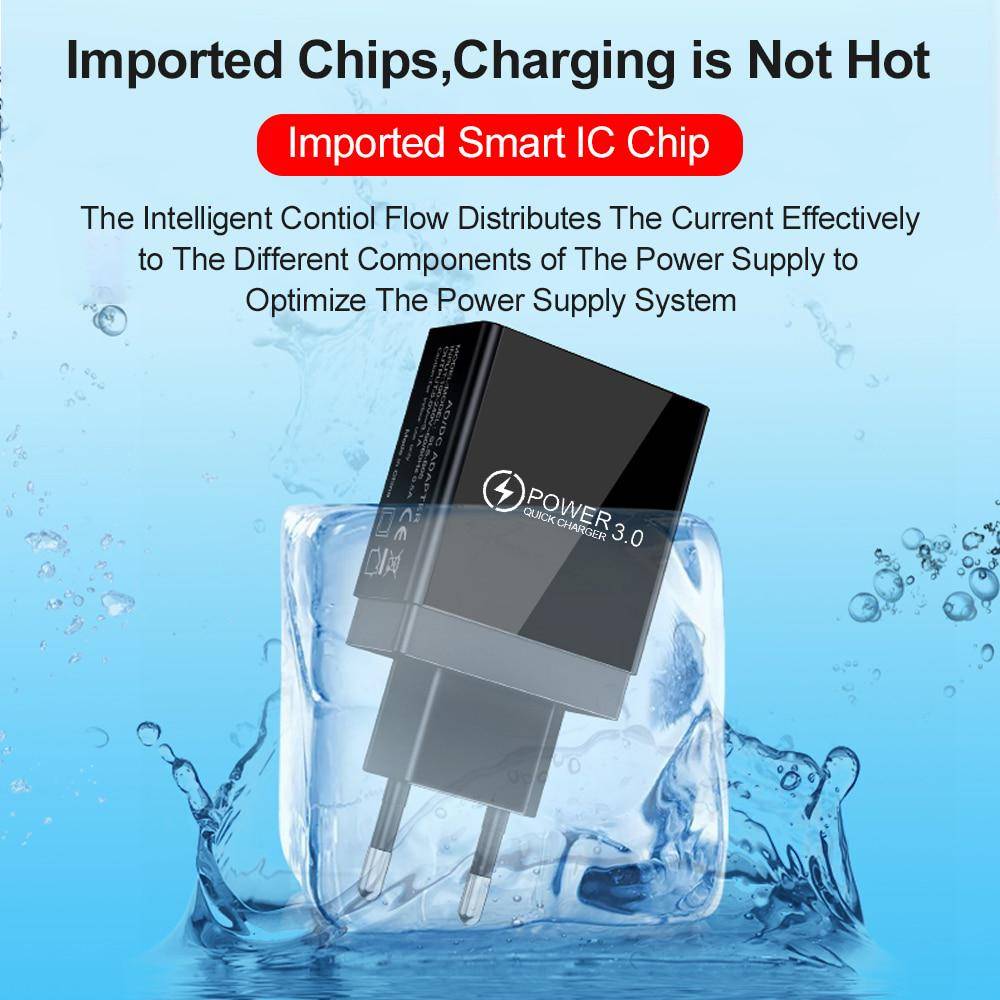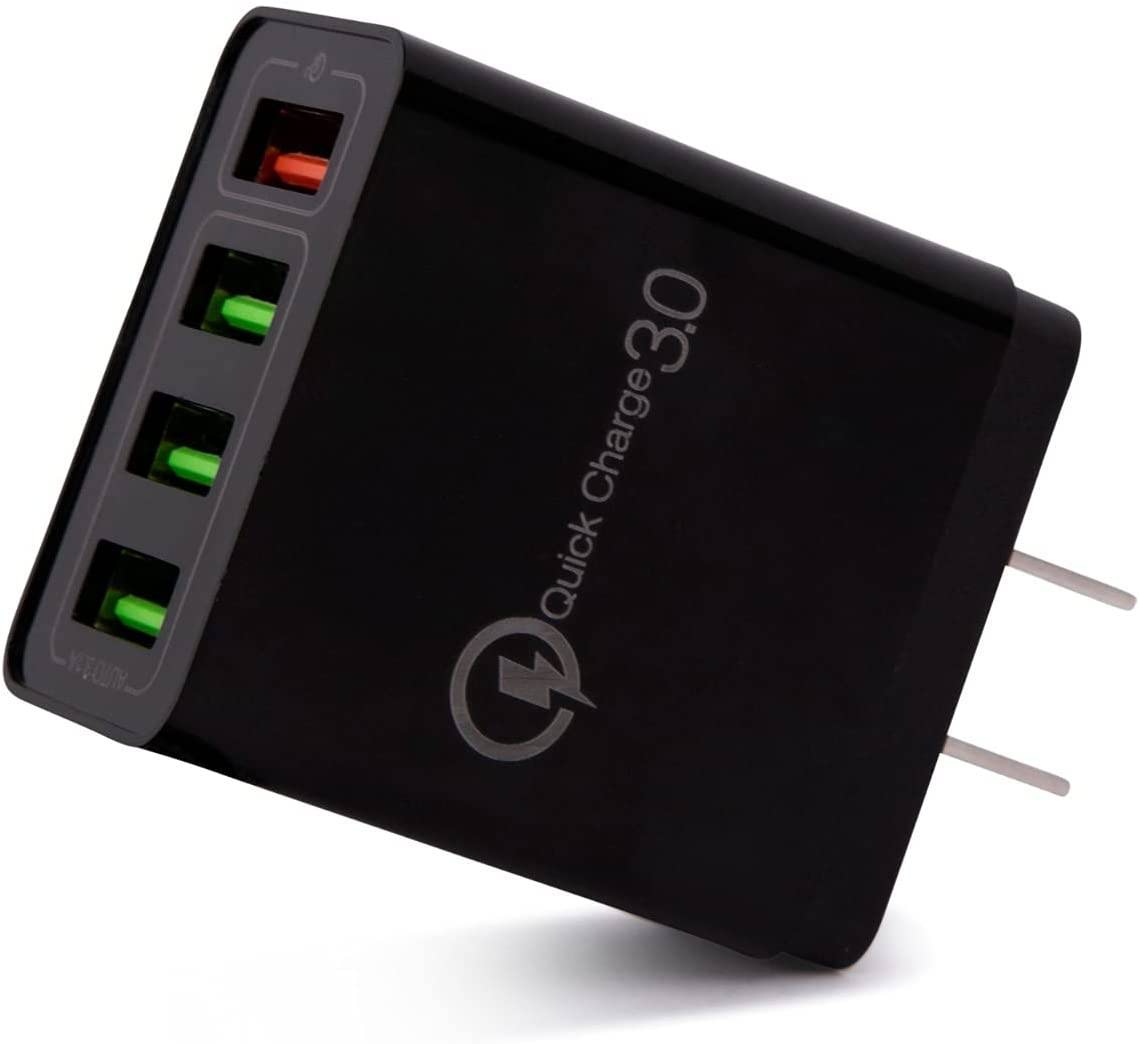 NOW LESS THAN

9

ITEMS LEFT
---
BoltzPro is engineered to combine the fastest charging technology with updated, tested safety features. It was designed with the aim to make our everyday life easier and more comfortable.
With the BoltzPro, you can simeltaneously charge 4 separate devices up to 4x faster – all from one outlet! It uses the most advanced Adaptive QC 3.0 Technology which charges from 0% to 70% in just 35 minutes. It's so much more convenient than any other charger on the market. And it fits right into the palm of your hand.
BoltzPro began with a group of "techies" from San Francisco who had one vision: to spend less time waiting around for your phone to charge, and more time using it! The team combined their 20+ years knowledge of tech and science to create a charger that is faster, safer, and more versatile than any other charger on the market. All while keeping costs low.
---
BoltzPro isn't only made for QC 3.0! It can charge any of your devices with a USB cable, including fast-charge devices from older generations. Simply plug the USB cord into the port and the Intelligent Current Recognition will identify your device and deliver the correct amount of power.
You can simultaneously plug in different devices that require a unique current, like your smartphone, iPad, tablet, Kindle, speakers, or more.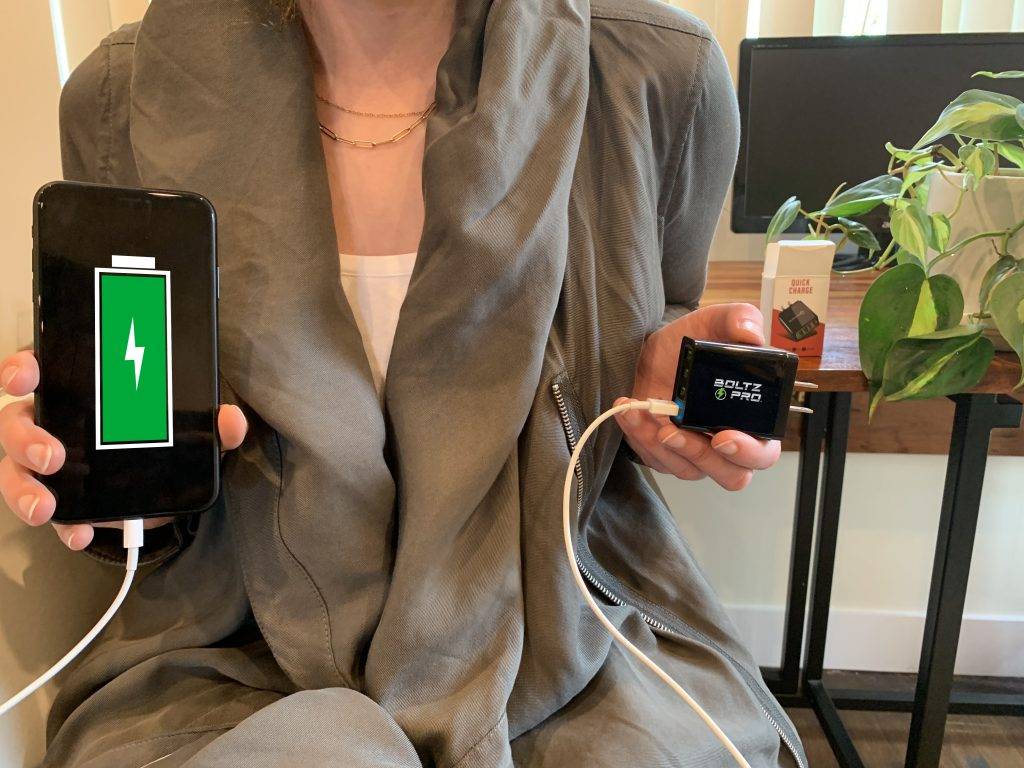 The charger detects the unique output needed on each port, and adjusts to the precise level of current needed.
BoltzPro won't "fry" your devices with overheating, overcharging, or short circuiting. Once the voltage reaches the maximum safety of 33W total, built-in surge protection will stop producing current. Totally hazard free!
While most smartphones these days are more powerful than the average PC, their chargers haven't been made to the same standard. Most still take over 2 hours to charge and put your smartphone at huge risk of overheating and blowing up.
Another problem of using a bunch of gadgets with rechargeable batteries is managing when to plug them into a charger. If you'd like to keep all of your tech alive without clogging your outlets with power adapters, your best option is to get a multi-device charger.
BoltzPro is a product designed and produced by a US-based company that actually cares for its customers. It combines the fastest charging technology with updated, tested safety features.
In a Nutshell: BoltzPro is the best value for money option on the market right now.

Satisfaction Guarantee
We stand by our high-quality products and your satisfaction is guaranteed.

Secure Checkout
Pay with the world's most popular and secure payment methods.

Great Value
We offer competitive prices on all of our exclusive products.