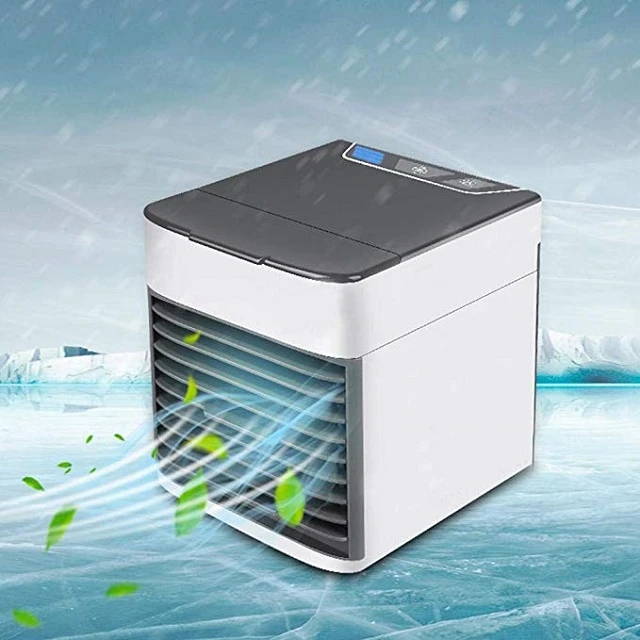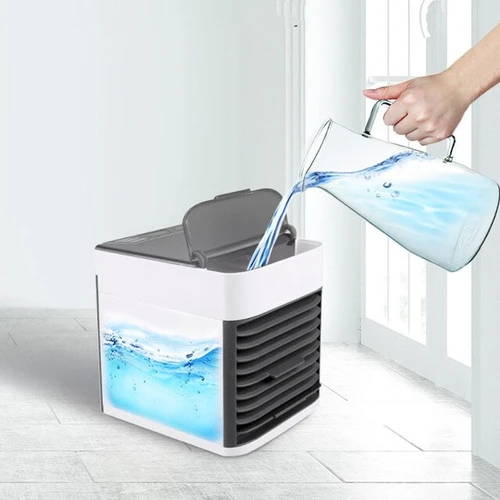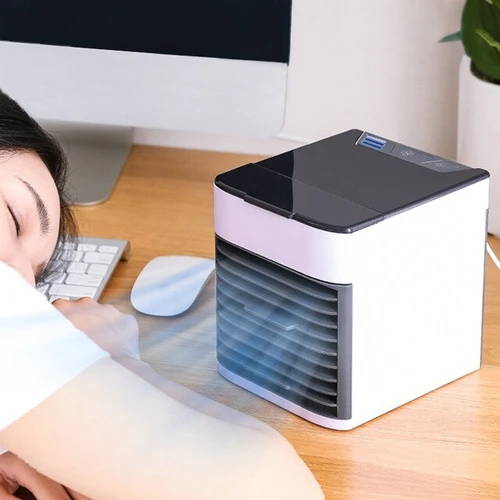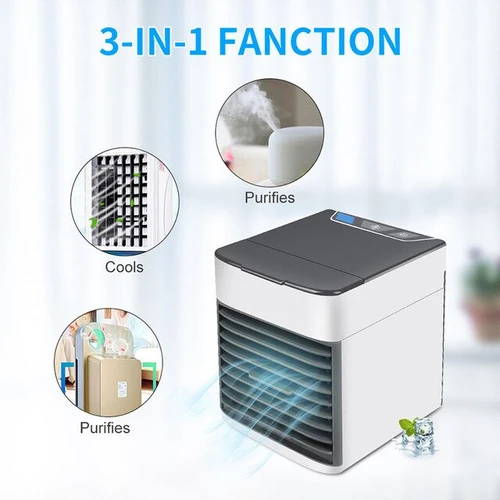 NOW LESS THAN

9

ITEMS LEFT
---
ChillBox is a brand new affordable type of air conditioner that draws dirty, hot, dry air and blows it out cooler, fresher and cleaner. In simple terms, ChillBox is an air cooler, air purifier and humidifier all-in-one!
As you can imagine, this smart device is also portable. You can use it in many different ways; as a personal cooler at your office or as a humidifier in your kids' bedroom.
ChillBox is really an investment as you can use it all year round. Polluted and dry air can lead to irritating eyes, sore throat and make asthma and allergies worse.
Breathing clean and fresh air is necessary all year long especially for babies, children and elderly people. Thanks to a groundbreaking technology using water, it doesn't use any chemicals and consumes very little energy. With ChillBox you can now cut on your monthly expenses and save money.
---
ChillBox is a smart device that cools air by using water evaporation, the same way nature reduces atmospheric heat. This technology was developed by two engineers who were fed up with regular AC units and were looking for an adaptable device that can be used in many different ways.
They were also very worried about air pollution and thus they came up with ChillBox, an all-in-one device that cools, purifies and moisturises the air around you. Air passes through the reusable and washable filters and comes out clean, fresh and free of dust, pollen and debris.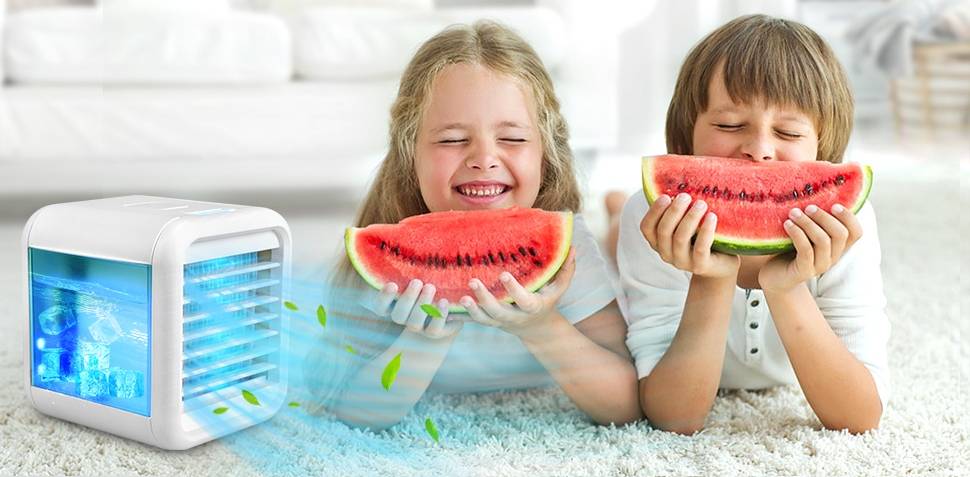 ChillBox comes with a USB-C cable and can be connected to a regular power socket or your laptop, your mobile phone or a power bank.
You can use ChillBox everywhere, even in places where electricity is not available! You can take it at different rooms in your house, on your balcony, in your tent or at the beach!
Keep in mind that ChillBox is almost silent. This feature combined with the fact that ChillBox consumes little energy, make it ideal for night time use.
You can keep it running while you sleep without worrying about annoying noises or high electricity bills!
The real question here is why do we still use traditional air conditioners? They are very expensive, consume an extremely great amount of power and pose a threat for the environment.
On the other hand, ChillBox is an all-in-one device that doesn't use any chemicals and doesn't need any special installation.
We don't see any reason why not to try this innovative technology.
ChillBox is a trustworthy device that has gathered excellent reviews. Thousands of customers have rated ChillBox with 5 stars and right now it's a best seller worldwide.
Plus: ChillBox is currently on 50% sale. Few pieces are still left so you better place your order on time.

Satisfaction Guarantee
We stand by our high-quality products and your satisfaction is guaranteed.

Secure Checkout
Pay with the world's most popular and secure payment methods.

Great Value
We offer competitive prices on all of our exclusive products.