Secure and trusted checkout with:

You know what anyone can't stand? Trying to enjoy a nice summer day with family while getting bitten by mosquitoes.
You can hear the annoying buzzing sound right now… next thing you know one of these little insects will disrupt your sleep and leave you itchy and red.
You've tried basically everything to get rid of them? Citronella candles, torches, mosquito bracelets, and even toxic pesticides but nothing really works.
Moskinator is a miracle solution that completely tricks mosquitoes and stops them dead in their tracks!
Lightweight - Easy to carry unit
Pest Type: Bed Bugs, Mosquitoes, Moths

Repellent Type: Ultrasonic Pest Repellents

Product power supply: USB

Rated Voltage:

110-240V

Size: 13x13x22.8CM
Power cord length: 108cm

Rated power: 5W
Healthier than other repellents
While chemical sprays and plug-in repellents might work, they often have a pungent smell, and may even be harmful to your family's health.
If a concoction of chemicals can knock out a mosquito problem immediately, what would they be doing to your health as you breathe it in?
Moskinator does not use chemicals to get rid of the problem. It's hygienic and easy to clean and can be used anywhere.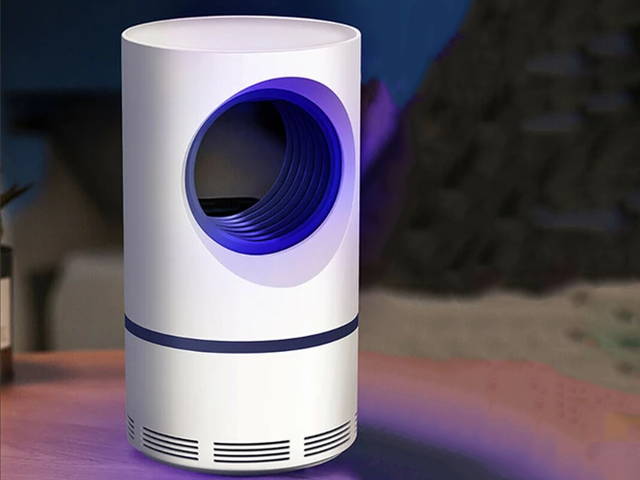 How Does It Work?
First, they see the light from afar. They fly towards it hungry for blood. When they fly close to the machine, a high powered but silent suction fan pulls them inside of the trap.
Once the mosquitoes have been tricked inside, the trap dehydrates them quickly killing them and storing them in the easy to clean capture tray.
Live a Mosquito-Free life!
Moskinator is perfect for clearing your home of all annoying and dangerous flying pests!
People are using this to live 'mosquito free' – the results are incredible…
No mosquitoes = No bites for you.
Watch it in action:
The Ultimate Mosquito Repellent for the Whole Family
100% safe for humans and pets, as it contains no chemicals, emits no radiation and is entirely non-toxic. Unlike other similar products, you won't have to worry about weird smells or noise, and your kids will have a much healthier environment. This amazing device is entirely safe for the whole family!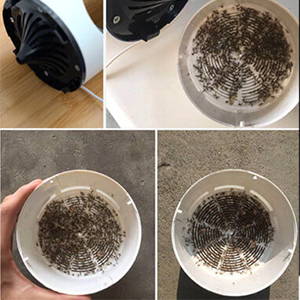 Say goodbye to unhygienic devices that can never be properly cleaned! This state-of-the-art insect zapper comes with a buckle design which is easily removed allowing you to clean it. You simply unscrew the bottom of the Moskinator and tip it out in a trash can. Making regular cleansing and washing that easy.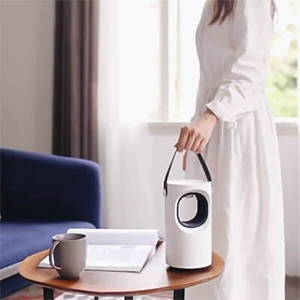 Portable and Ultra Silent
Moskinator comes in a practical design with small dimensions allowing you to carry it anywhere you need to! Its compact shape and 20-40m range of use are excellent in terms of transportability options! Its ultra silent mode will make not wonder it it's actually plugged in.
---
Take advantage of our unique offer and get Moskinator Now!
Do not waste time!
---
Frequently Asked Questions
---
"Plugged it in in the evening. Next day I found 2 dried and shrivelled mosquitoes in the pot. First time for weeks I have not been bitten at night. Very pleased with this item."
Maria, Greece
"For the first time I'm able to leave my windows open at night. Also have moths been caught, so I'm well happy!! Very light so it can be popped in your suitcase if your going away."
Chris, United Kingdom
"When it's ON, I don't hear mosquitoes' bzzzzz around my ears so I guess it's really working. It's a very quiet product and light. Nice buying for the summer."
Tom, France
---

Satisfaction Guarantee
We stand by our high-quality products and your satisfaction is guaranteed.

Secure Checkout
Pay with the world's most popular and secure payment methods.

Great Value
We offer competitive prices on all of our exclusive products.

Free Worldwide Delivery
We provide free worldwide shipping to over 200 countries & regions.