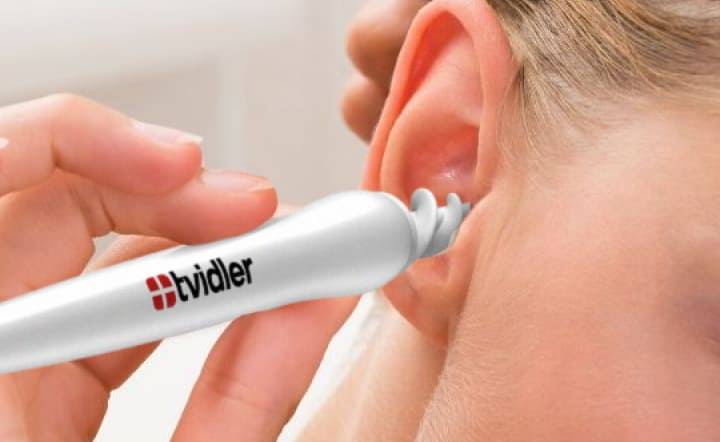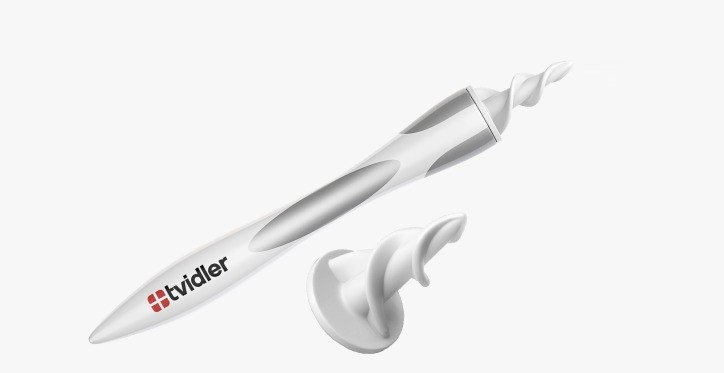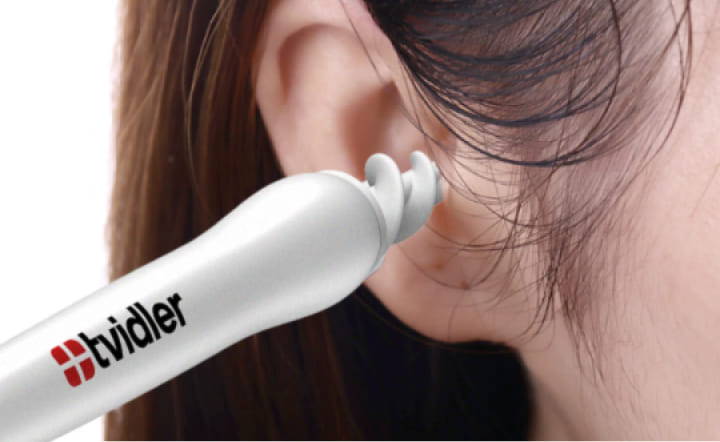 NOW LESS THAN

9

ITEMS LEFT
Limited Items Selling Fast
---
Tvidler is an earwax remover with innovative design that can keep your ears clean and protected without worrying about hurting them.
It's safe, 100% effective and eco-friendly!
Contrary to regular q-tips that push earwax deeper in your ear, the spiral tip of Tvidler cleans your ears without doing any harm.
What is so great about this tool? It's very easy to use and convenient. It can be used by everyone, even the younger ones as it can't be inserted deep in the ear and cause any damage.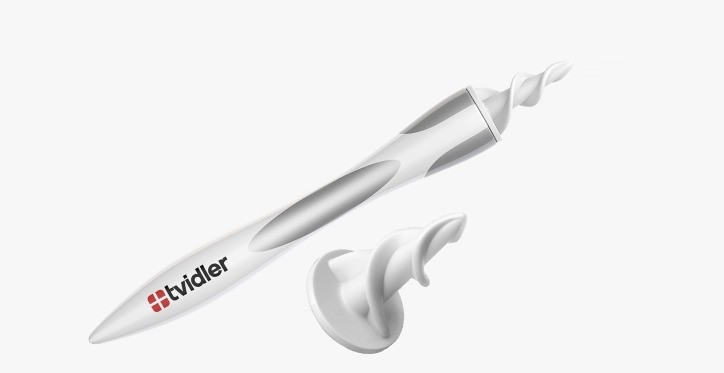 Tvidler is a product of many years of research. It was developed by two Swiss engineers who were looking for an effective yet safe way to remove earwax.
They were also worried about environmental sustainability and this is whyTvidler is a reusable tool. It comes with 6 replaceable tips that you can wash and use a million times!
The same Tvidler can be used by many different people. It's the perfect solution for families as all the members can use the same tool. Made of plastic and silicone, Tvidler can be easily sanitized. Just rinse it with water and that's all!

Tvidler is in simple terms, an upgraded, safe and eco-friendly swab.
Not only it supports the zero-waste lifestyle but it is also the most affordable option. Using different cotton swabs every day is really horrible for the environment and your pocket, too!
With Tvidler not only you keep your ears clean and safe but you also promote environmental sustainability without spending a fortune.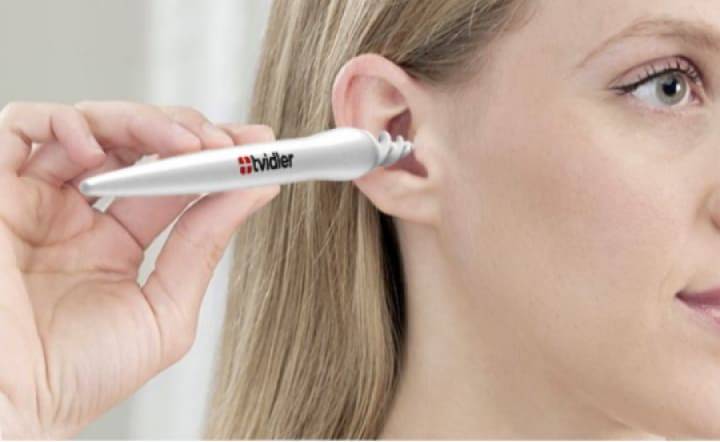 Firstly, Tvidler actually cleans your ears contrary to what regular q-tips do: building up earwax next to your eardrum.
Using a different cotton-swab every day is not good for your pocket, too. Especially for elder people who produce big amounts of earwax everyday. This is when hearing problems are getting worse and worse, too.
Fast, convenient, eco-friendly, safe for everyone, affordable and totally safe. What else to ask for?
With a price that low, Tvidler is an investment that you won't ever regret! You better place your order fast though, because a few Tvidlers are still available.
Without a question, yes!
Tvidler is the safest and most affordable way to keep your ears clean without hurting them. It's the ultimate ear cleaning tool that you need in your life! It was specially designed for removing earwax, debris and all kinds of dirt that can be found inside your ear canal.
Tvidler can help you save on money, too. Buying q-tips is a total waste! Not only does it hurt our ears but it also hurts the environment.
In a nutshell: Tvidler is a sustainable choice that makes our ears cleaner and our pockets fuller!

Satisfaction Guarantee
We stand by our high-quality products and your satisfaction is guaranteed.

Secure Checkout
Pay with the world's most popular and secure payment methods.

Great Value
We offer competitive prices on all of our exclusive products.